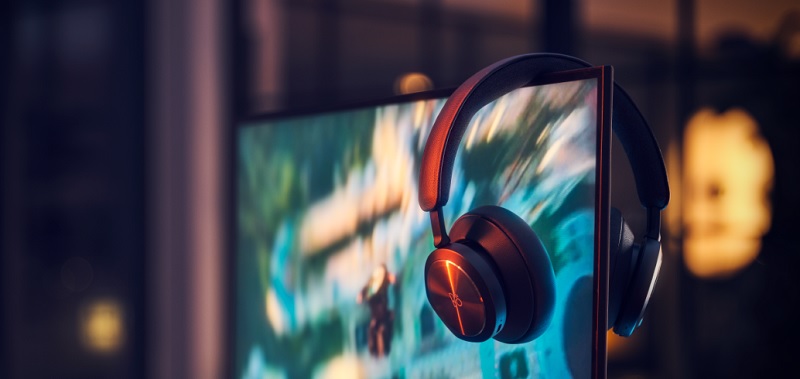 The product touch interface lets you answer, reject, and end a phone call simply by using the touch controls on the right earcup.

When in a call, our new feature 'Own Voice' takes over from Transparency Mode. You will be able to hear your own voice while talking and to adjust between Max Own Voice, Neutral and Max ANC.

See the illustration below showing how the different features work when receiving a call.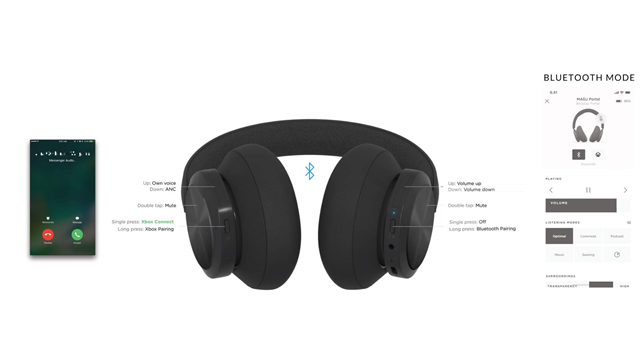 Note: If there is no audio in your Beoplay Portal, enter the sound mode menu (speaker selection) on your phone and select the setting that will transfer the call to Beoplay Portal.
If using an iOS device, you can go into Settings and click on "Accessibility", then click on "Touch" and scroll down to bottom and click on the setting called "Call Audio Routing" and change it from automatic to "Bluetooth headset". Then all future calls will be transferred directly to your Beoplay Portal regardless of whether you accept the call on your Beoplay Portal or on your iOS device. Please note that a call will only be transferred to your Beoplay Portal if they are switched on.
Answer a phone call
• Double press the centre to answer an incoming call.
Reject a phone call
• To reject a phone call, double press the centre of the touchpad.
End a phone call
• To end a phone call, double press the centre of the touchpad.
Calls
Use touch controls on the left and right ear cups (L/R) to operate your Beoplay Portal.
| | |
| --- | --- |
| Action | Gesture |
| Accept call | Double tap left/right disc |
| Mute microphone | Double tap left/right disc |
| Volume up | Swipe up right slider |
| Volume down | Swipe down right slider |
| Active Noise Cancellation | Swipe down left slider |
| Adjust Own Voice | Swipe up left slider |