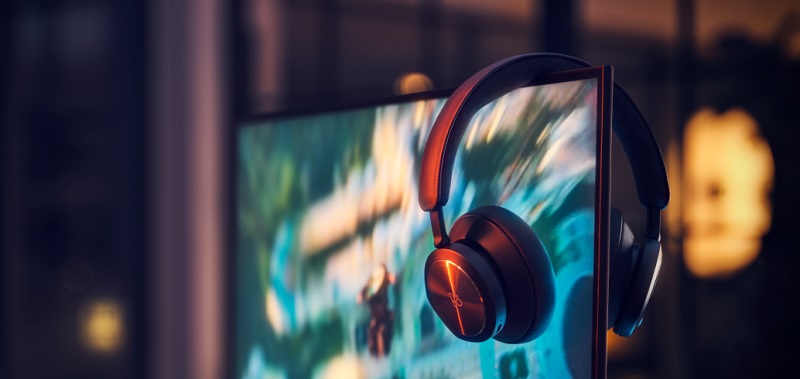 Through four precision microphones in the earcups, Beoplay Portal use Directional Beamforming Technology. The position and the microphones' pick-up sensitivity are focused towards the mouth.


Beoplay Portal also utilise Automatic Gain Control (AGC), automatically adjusting volume of people chatting through a voice channel, ensuring that high voice levels retain a constant volume level. The headphones filter your voice through the earcups and create a transparent talking experience during use. The microphones also include voice detection; cancelling unwanted background noise when not speaking. This ensures fast and clear communication without the need of a boom arm.
We call this concept "Virtual Boom Arm". Users no longer need to adjust the microphone placement for optimal performance. They can easily put on the headphones and expect the same high-quality microphone performance every time without having to worry about placement or appearance.