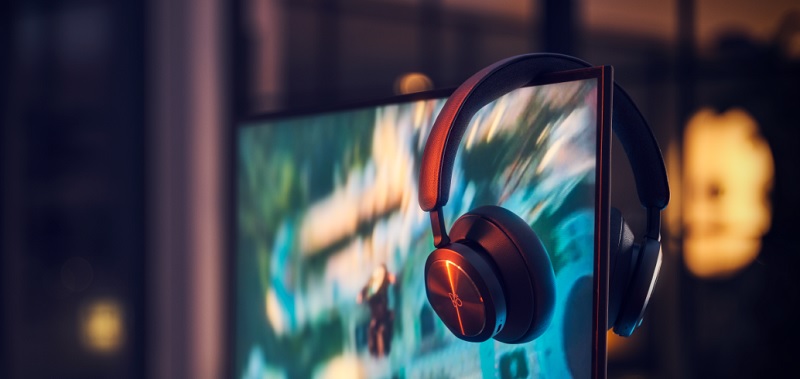 In addition to our expert tuning, a Dolby Atmos for Headphones license allows the user to experience an unparalleled immersion through spatial audio for Xbox and Windows 10.
Adding extra layers of dimension, distance and realism, Dolby Atmos surround sound technology ensures improved precision, reduced latency, and personalization of the equalization for games, movies and music.
Be aware that you need to download the Dolby Atmos app from the Microsoft store on your Xbox and register your Beoplay Portal in the app to enjoy the experience on your Beoplay Portal.
Dolby Atmos is supported only when Beoplay Portal are connected to the Xbox via Xbox Connect or cable, or to a computer via an Xbox Connect dongle, USB cable or via Bluetooth (with the "Headphone" profile activated).
Please also note that Dolby Atmos Streaming from web browsers is not supported.
Prerequisites:
Beoplay Portal are connected to a USB output that supports Dolby Atmos.