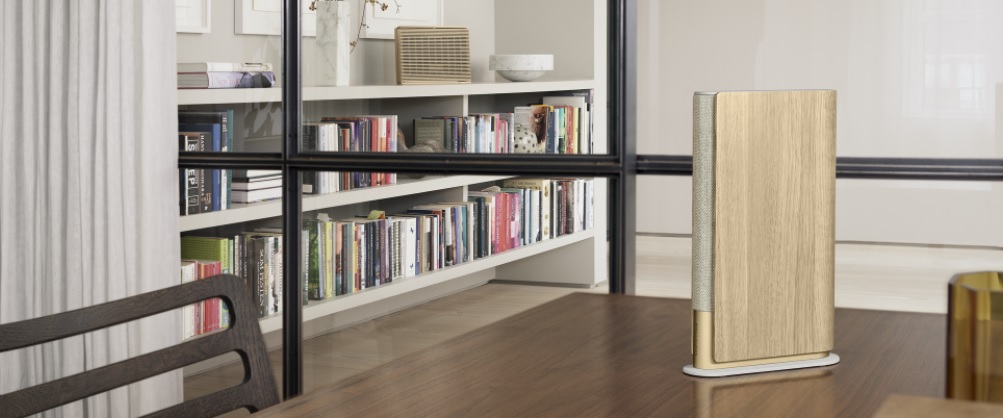 Connect the included power cable to the mains supply and wait 60 seconds.
To reset Beosound Emerge, press and hold the previous (<) and next (>) buttons for more than 8 seconds to trigger a factory reset.
Open the Bang & Olufsen app to set up Beosound Emerge again.
If the speaker has been set up in the Bang & Olufsen app before, make sure to delete it from the product list before adding it again.