Finding the perfect fit is one of the most important aspects of using your Beoplay E8 2.0. A perfect fit will provide you with the most comfort, security, sound quality and great bass.
Insert the earphones in your ear, then rotate them until the B&O logo is facing up.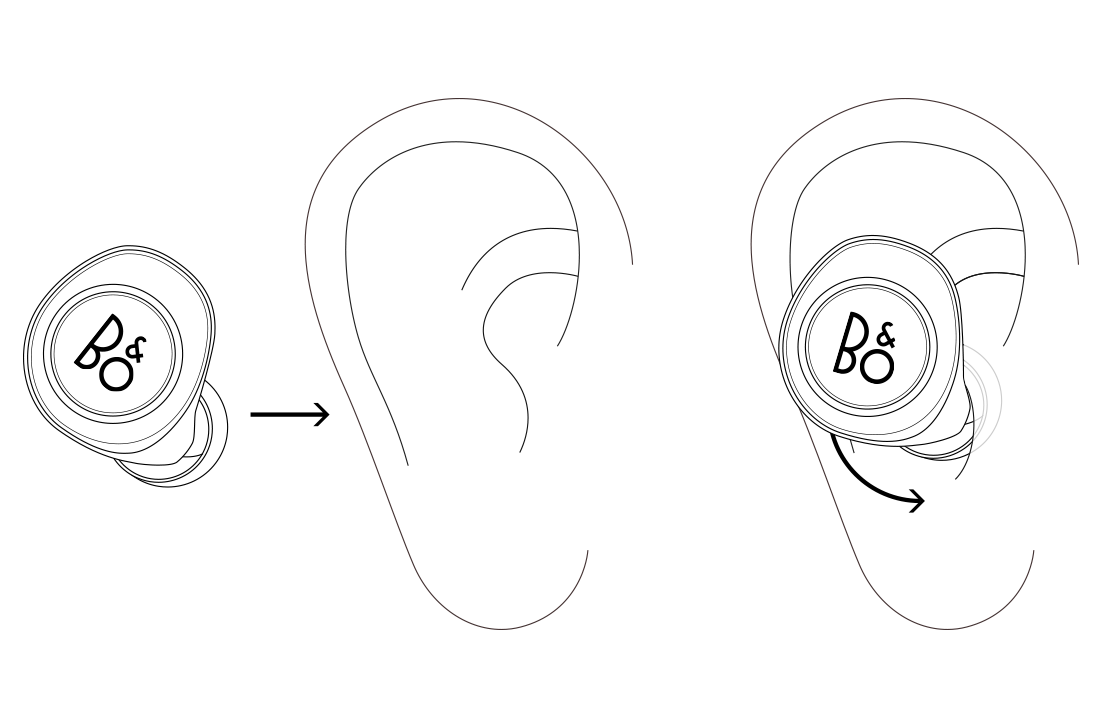 Note: Remember to try different ear tips to ensure you find the best fit.
You can also watch our fitting guide here: