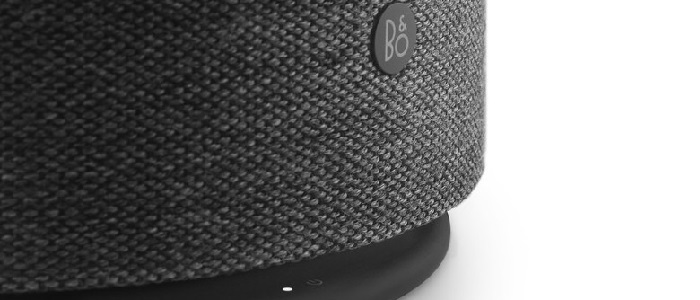 Yes, you can connect your TV or sound system to the line-in socket on Beoplay M5 to hear the sound from your TV/sound system. Note that if you connect your music system to a TV, there is a small sound delay and therefore sound and image are not completely synchronised. The delay can be switched on or off via Bang & Olufsen app.

To do this, follow the below steps:
1. Open the Bang & Olufsen app
2. Tap the little "Person" icon in the upper-right corner, right next to the plus sign
3. Tap "Products"
4. Tap "Beoplay M5"
5. Tap "Configure"
6. Tap "Sound"
7. Select Line-in and tick "Disable Delay"
Note: If the delay is disabled, you cannot distribute sound in a Beolink Multiroom setup.

To listen to the sound from a TV or sound system connected to Line-in, you must start playback on the connected device for Beoplay M5 to detect the source.