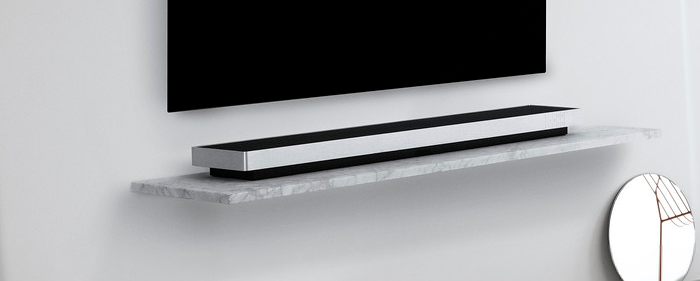 Optional front covers are available for your Beosound Stage. Visit our online store to view the selection available.
Use the tool included in the accessory box for removing the fabric cover.

Insert the long leg of the tool into the groove between the fabric cover and the speaker frame.

Rotate 90 degrees so that the hook grabs the underside of the fabric cover and gently lift until the cover comes off.

You can easily attach the cover again, by aligning the knobs of the cover with the holes on the speaker front.

Once aligned, gently apply pressure so that they connect securely into place.

NEXT: Factory reset