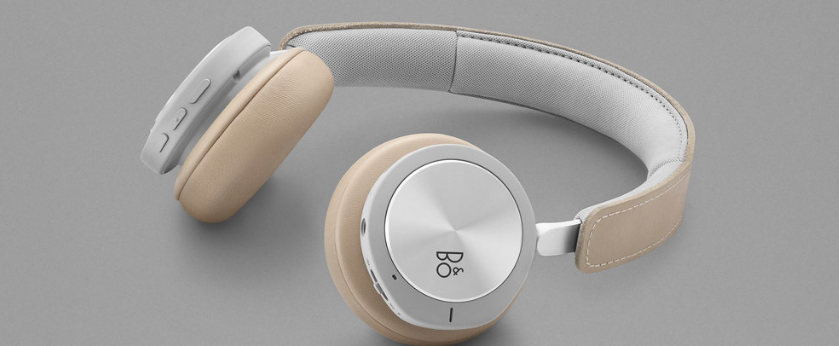 We recommend that you charge your Beoplay H8i before using them for the first time.
1

Charge Beoplay H8i for at least 2 hours

• Connect the included micro-USB cable to your Beoplay H8i and to a charging adapter, and connect the charging adapter to a power supply, the light indicator will turn green when the battery is fully charged.

• After charging your Beoplay H8i for 2 hours, they're ready for the first-time setup.

Note: A charging adapter of a maximum of 5V / 3A can be used to charge your Beoplay H8i.


2

Switch on Beoplay H8i

• Short press the centre button to switch on you Beoplay H8i.

• The product indicator light will turn solid white which indicates that your Beoplay H8i are switched on.

3

Initiate Bluetooth pairing

• Press the Bluetooth and hold button for 5 seconds.

• A blue indicator light will start flashing which indicates that pairing mode is now active, and your Beoplay H8i are ready to be connected to your device (phone, computer, tablet, etc.)


4

Connect to your favourite device

• Turn on Bluetooth on your device (phone, computer, tablet, etc.) to scan for new devices.

• Your Beoplay H8i will appear as an available connection.

• Tap Beoplay H8i to connect.

• Your Beoplay H8i are now ready to be used.

Note: When switched on they will attempt to reconnect to previously paired devices automatically.