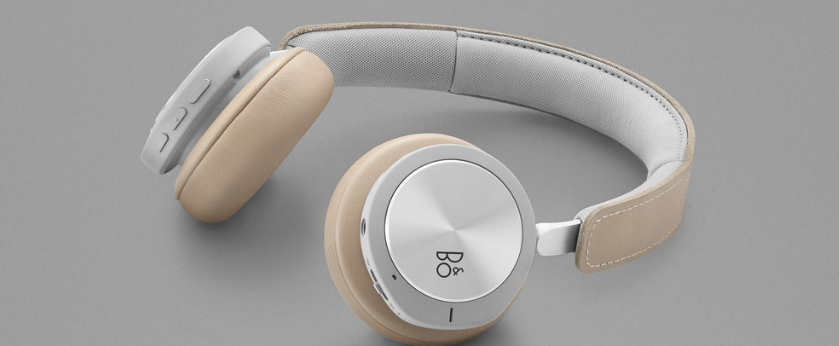 Some apps do not support the automatic play/pause feature of the Beoplay H8i. Instead, use the touchpad on Beoplay H8i or the middle button on Beoplay H8i to control the play/pause function.

The way you wear the headphones will also affect the functionality of the automatic play/pause feature. For example, playback will not resume if part of the ear is exposed, if your hair is blocking the earcup or if you hang the headphones around your neck. See below illustrations.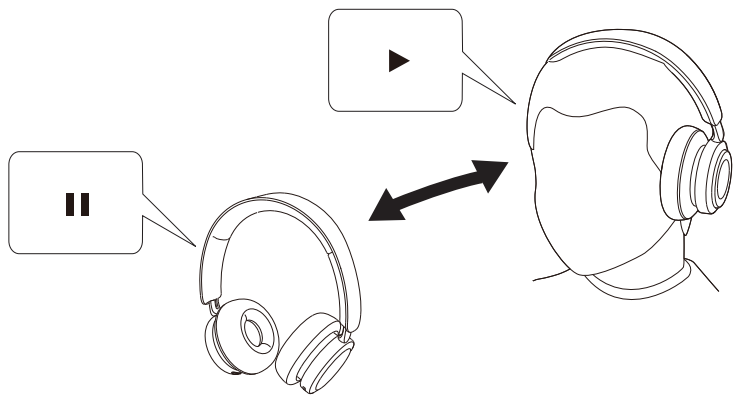 To disable the automatic play/pause function, press and hold the middle button on the right earcup for five seconds until the indicator light flashes blue and then double press the middle button. The indicator light will turn red.
Repeating these steps until the indicator light turns green enables the automatic play/pause feature again.