The Bang & Olufsen TV app is the App the LG content store which allows you to make specific Bang & Olufsen settings, such as sound settings and speaker groups as well as operating your Beovision Harmony with the Beoremote One.
It will be installed and set up on your Beovision Harmony by your installer.
You can find it by pressing

to bring up the Home menu, use the

and

to find it.
If the television is restored to factory settings, the Bang & Olufsen TV App needs to be re-installed. The Beoremote One does not work with the television without the Bang & Olufsen TV App.
Find the app in the LG Content Store.
How to install the Bang & Olufsen TV app
You will need to use an LG remote for this.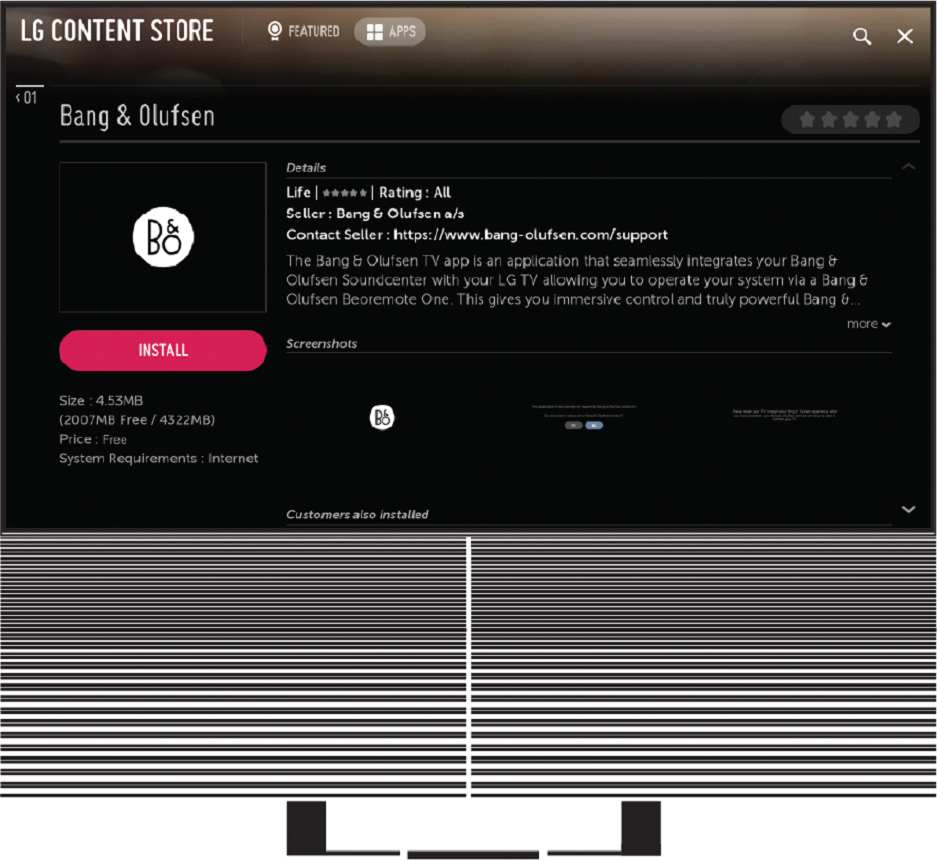 Go to the LG Content Store and download the Bang & Olufsen app. Once the app is installed and launched on your TV, you need to restart the Beovision Harmony to activate the Bang & Olufsen first-time setup.
After rebooting you will be invited to pair your Beoremote One with the Beovision Harmony and to proceed to the first-time setup which includes speaker and sound configuration options to get the most out of your television speakers and for the HDMI setup to be able to control any third-party devices with your Beovision Harmony.
Next: Audio mode