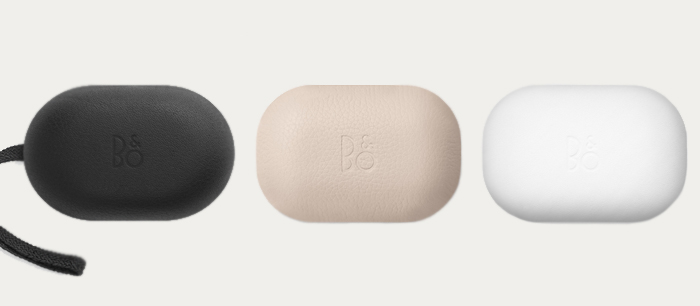 The main difference between the Beoplay E8 and the Beoplay E8 2.0 / Motion is the charging case.

The first generation Beoplay E8 charging case is connected to power through a micro-USB cable and gives you two additional charges of 4 hours each.

The redesigned charging case for Beoplay E8 2.0 and Motion features convenient Qi wireless charging, a USB-C connection and improved battery life bringing the total playtime up to 16 hours.
Beoplay E8 3rd Gen feature an improved battery life of up to 35 hours, a QI-certified wireless charging case and Bluetooth 5.1 connectivity, ensuring a seamless and powerful listening experience. With the latest generation technology from Qualcomm and Bluetooth 5.1, Beoplay E8 3rd Gen offer a fast and flawless wireless experience while the battery consumption is kept at a minimum. AAC and Qualcomm aptX™ codecs ensure pure and clear wireless sound on all iOS and Android devices.
Beoplay E8 Sport feature a new design of the charging case which is made from high-quality rubber, designed in such a way that it is easy to hold onto, providing up to 30 hours of total playtime. In addition, the ergonomically shaped earbuds come with a variety of silicone ear tips and soft fins, guaranteeing a snug and comfortable fit.
Visible differences
Beoplay E8
Micro-USB
Two light indicators
Beoplay E8 2.0/Motion
USB-C
Three light indicators
Beoplay E8 3rd Gen/Sport
USB-C
Ear fins
The Beoplay E8 Motion are about the same size as the Beoplay E8 2.0. However, their main functional difference is the use of ear fins that provide

a more secure fit when you are exercising.
How to find the serial number for my: