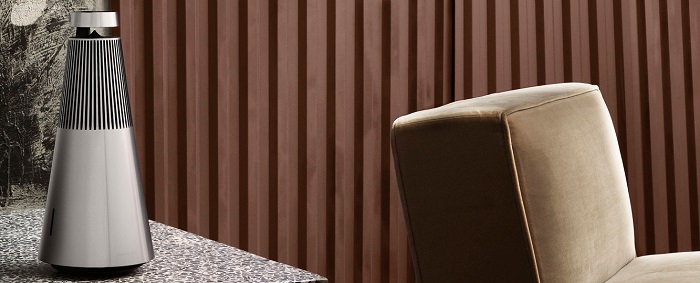 The interface on the top of your speaker will light up when you're near. Press the middle to play or pause music or, if you're connected to Beolink Multiroom, to add the speaker to the group.
If Beolink is enabled, you can also double-tap to change between your chosen built-in sources.
To change tracks, swipe as though turning the pages of a book and control the volume using the wheel.
Next: Connect your music