If the cable is not connected properly, you may only hear sound on the right side or poor sound on both sides of your Beoplay H2. To resolve this issue, make sure that the connector is fully inserted.
In addition, when the cable is connected as shown in the illustration below to the left with the controls closest to your device, you may only hear sound on the left side of the headphones.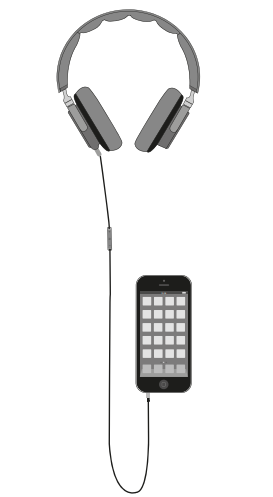 Note: The volume level depends on the settings you have made for the device connected to your Beoplay H2. If the volume level remains low when increasing the volume using the cable controls, you may have limited the maximum volume on your device. To increase the volume limit, see the guide enclosed with your device.