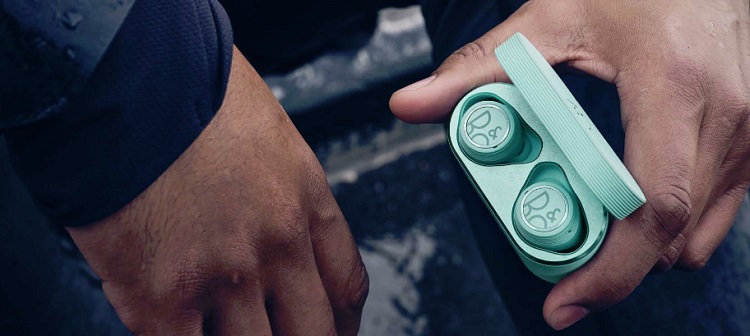 We recommend that you charge your Beoplay E8 Sport before using them for the first time.
1

Charge Beoplay E8 Sport for at least 20 minutes

Place both earphones in the charging case.
Connect the included USB-A to USB-C cable to your charging case and to a charging adapter, and connect the charging adapter to a power supply.
After charging your Beoplay E8 Sport for approximately 2 hours using the included USB cable or 2.5 hours using the wireless charging pad, they're ready for the first-time setup.

Note: A charging adapter of a maximum of 5V / 3A can be used to charge your Beoplay E8 Sport.

2

Switch on Beoplay E8 Sport

Remove both earphones from the charging case to switch them on.
Alternatively, switch on your Beoplay E8 Sport by tapping the right earphone.
The product indicator light will turn white and blue and a sound is heard, which indicates your Beoplay E8 Sport are switched on and ready for use.

3

Initiate Bluetooth pairing

The earphones are ready for Bluetooth pairing when the status indicators flash blue.
Alternatively, keep a distance of less than 20 cm between the left and the right earphones, touch and hold both for 5 seconds to initiate Bluetooth pairing. The indicator starts flashing blue and a sound prompt is heard.

4

Connect to your favourite device

Turn on Bluetooth on your device (phone, computer, tablet, etc.) to scan for new devices.
Beoplay E8 Sport will appear as an available connection.
Tap Beoplay E8 Sport to connect.
Your Beoplay E8 Sport are now ready to be used.

Note: When switched on they will attempt to reconnect to previously paired devices automatically.
How do I answer calls using my Beoplay E8 Sport?
Watch our getting started video below