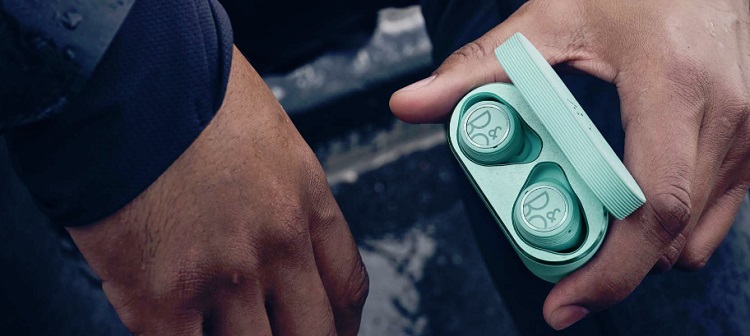 The newest version of our truly wireless in-ear earphones Beoplay E8 Sport comes with an improved battery life of up to 30 hours of playtime at moderate listening levels, a QI-certified wireless charging case and Bluetooth 5.1 connectivity ensure a seamless and powerful listening experience.
1

Charging the earphones

Place both earphones in the charging case. An orange flashing light indicates that they are charging.
When Beoplay E8 Sport are fully charged (100% battery), the light becomes solid green.

Note: 20 minutes of charge is equal to up to 1.5 hours of playtime. The indicator light is only displayed when Beoplay E8 Sport are placed in the charging case.


2

Charging the charging case

Connect the USB-C cable to your charging case and to a charging adapter.
The indicator will flash orange during charging. The indicator becomes solid green once fully charged.
The charging time is approximately 2 hours each for the earphones.
When fully charged the charging case provides 3.5 additional full charges for your Beoplay E8 Sport. The number of lights indicates the number of available charges.

Note: The maximum recommended charging adapter is 5V / 3A.