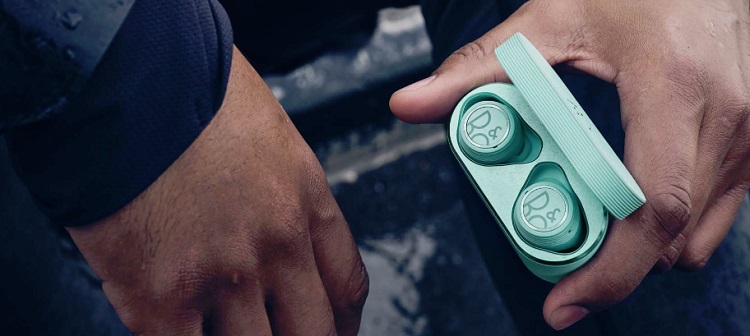 Important: The steps below should only be followed if you are unable to trigger the Bluetooth pairing mode on your Beoplay E8 Sport.
From software version 5.8.0, the pairing procedure of the left and right earphone has changed.
Follow the instructions below to pair your earphones:
Remove (forget) the current Beoplay E8 Sport connection in your device's Bluetooth settings.

Ensure that the charging case light indicator is orange or green when opening the lid. If the light indicator is red, we recommend connecting the charging case to power.

Place the earphones in the charging case and within 2 seconds, press and hold the touch fields of both earphones for 30 seconds.

After 30 seconds, remove the earphones from the charging case. The light indicator should start flashing white, then red and then blue. The earphones are now connected to each other and in Bluetooth pairing mode.

Re-pair Beoplay E8 Sport with your device. C

lick here to learn more about connecting your Beoplay E8 Sport.
To avoid the left and right earphone losing connection to each other, we recommend updating your Beoplay E8 Sport with the latest software. Please follow the description here.