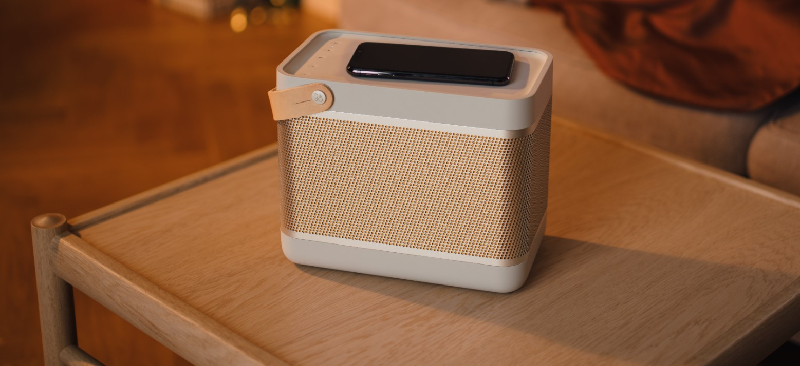 Your Beolit 20 will reduce the volume if it overheats. This can be caused by factors such as excess exposure to direct sunlight. In this case, the light indicator will flash orange. Allow the speaker time to cool down. Please note that the surrounding temperature must not exceed 40° Celsius.
Beolit 20 will also reduce the volume when the battery capacity is lower than 15%. In this case, the light indicator will become red. If the battery becomes further depleted, the light indicator will flash red until the speaker switches off at 5% capacity.
If you can rule out overheating and a low battery charge, please try following the steps below:
Insert the USB cable and connect it to power using the included USB-C charger.
Press and hold the <Power> and <Vol+> buttons at the same time for about 10 seconds
The light indicator will start flashing green quickly
Remove the USB cable, and the speaker should remain switched on
Reset Beolit 20 by pressing and holding the Bluetooth and the power buttons simultaneously for more than 3 seconds until the light indicator turns from white to red.