If you have a multiple speaker setup with up to four speakers, the distance between each speaker must not exceed 5 meters. However, due to limitations in Bluetooth, the speakers must be placed within a 10 meter range to keep volume sync and avoid sound drop-outs. Make sure to use properly shielded cables to obtain the best possible sound performance.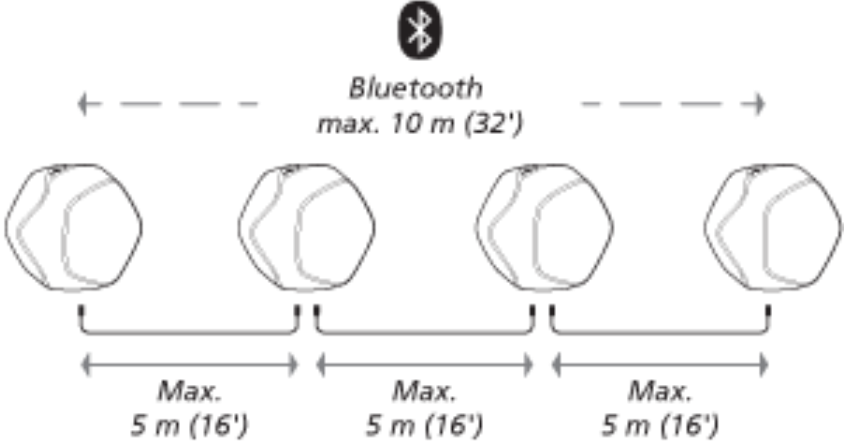 True Wireless (two speakers)
Note that if you have a True Wireless setup, the Bluetooth range between the primary and secondary speaker must not exceed 5 meters.