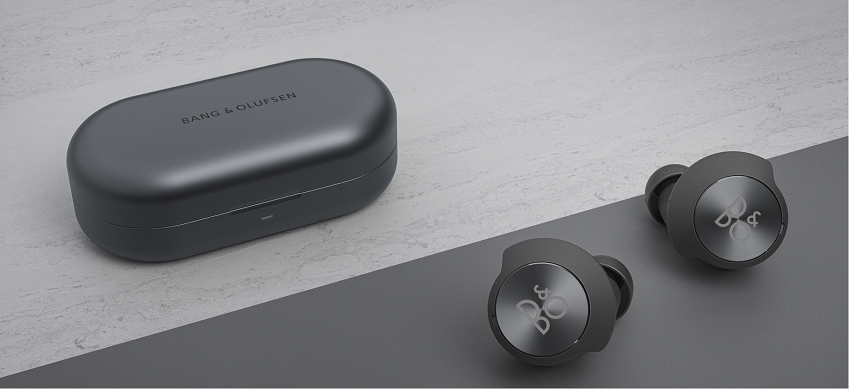 1

Charge Beoplay EQ for at least 20 minutes

Place both earphones in the charging case and close the case lid.
Connect the included USB-A to USB-C cable to your charging case and to a charging adapter and connect the charging adapter to a power supply.
Note: A charging adapter of a maximum of 5V / 3A can be used to charge your Beoplay EQ.

2

Fully open the charging case lid

Make sure that case lid is

fully open

.
Important: Allow for the battery status light indicator on the charging case to turn off after approx. 5 seconds. If the light indicator does not turn off, close the case lid and open it fully again.

3

Trigger Bluetooth pairing mode

Once the battery status light indicator has turned off, press and hold the touch field on both the left and right earphone for 6 seconds to trigger Bluetooth pairing mode.
The light indicator on the charging case will flash blue until paired successfully. Beoplay EQ are ready to be connected to your device (phone, computer, tablet, etc.)
If not paired with a device within 1 minute, Beoplay EQ will go out of pairing mode, and you will have to start over again.

4

Connect to your favourite device

Turn on Bluetooth on your device (phone, computer, tablet, etc.) to scan for new devices.
Beoplay EQ will appear as an available connection.
Tap Beoplay EQ to connect.
Your Beoplay EQ are now ready for use.
Note: When switched on, they will attempt to reconnect to previously paired devices automatically.