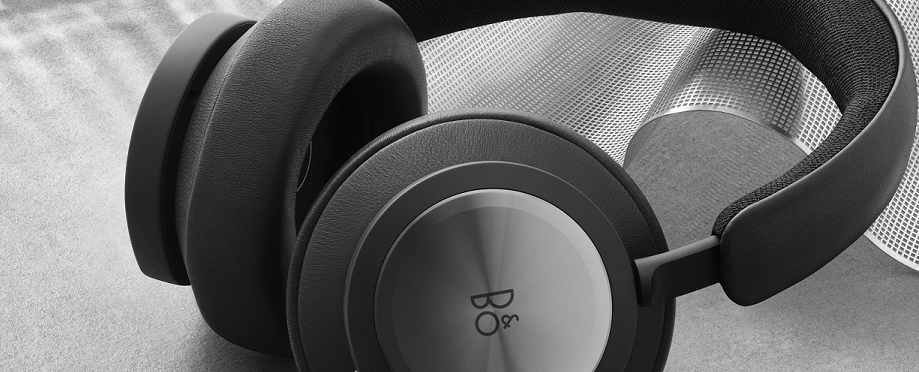 When connected via Bluetooth or Beocom Link A or C, Beocom Portal deliver the classic outstanding Bang & Olufsen headphone sound experience together with passive isolation and Active Noise Cancellation as well as long battery life.
When connected via Bluetooth, the sound tuning focuses on listening situations, and the microphones are therefore focused on delivering the best phone call experience. This is recommended in case you are using a Bluetooth connection for mobile or tablet gaming and would like to have the best possible sound experience.
When switched on, Beocom Portal will attempt to reconnect to previously paired devices automatically. To connect to other devices, simply follow the steps below:
1

Switch on Beocom Portal

To switch on your Beocom Portal, press the Power/Bluetooth button on the right earcup for 1 second.
The product light indicator will turn white which indicates that the Beocom Portal are switched on.

Beocom Portal support connection to Beocom Link A or Beocom Link C which is paired with the headphones. This means that when the dongle is inserted into a USB port, and Beocom Portal are switched on, the two will automatically connect to each other during first-time setup.

The light indicator will start flashing blue which indicates that pairing mode is now active, and Beocom Portal are ready to be connected to your device (phone, computer, tablet, etc.)

If you wish to connect your Beocom Portal to other devices such as a phone or tablet, please see step 4

Note: After the first-time setup, you do not need to set your headphones in Bluetooth pairing mode to establish a connection. The dongle and the headphones will remember the previously established connection.
2

Setup in Bang & Olufsen app

Download the Bang & Olufsen app if not already installed on your device. In the app you can add the product and from there you can update the software, create your own sound profile in Beosonic and much more.
Your new Beocom Portal will automatically appear when opening the app and ask if you wish to set them up.
3

Connect to your device

Turn on Bluetooth on your device (phone, computer, tablet, etc.) to scan for new devices.
Beocom Portal will appear as an available connection.
Choose Beocom Portal to connect.
Your Beocom Portal are now ready to be used.
Note: When switched on they will attempt to reconnect to previously paired devices automatically.