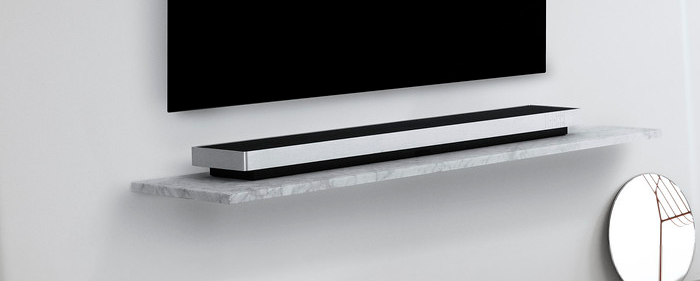 The Bang & Olufsen TV app is the app in the LG content store which allows you to make specific Bang & Olufsen settings, such as sound settings and speaker groups as well as operating an LG C9 TV (or newer model) with the Beoremote One.
You can find it by pressing

to bring up the Home menu, use the

and

to find it.
Find the app in the LG Content Store. If the television is restored to factory settings, the Bang & Olufsen TV app needs to be re-installed. The Beoremote One does not work with the television without the Bang & Olufsen TV app.
How to install the Bang & Olufsen TV app
You will need to use an LG remote for this.
Go to the TV LG content store, install and launch the Bang & Olufsen app on your TV. Follow the on-screen instructions. You will be asked to restart the TV, turn it on with the LG remote.
Proceed to set the Beosound Stage and Beoremote One in pairing mode so they can connect to each other.
For more information about how to connect your Beosound Stage with LG OLED TV, see the article " How to connect LG OLED TV with Beoremote One?"