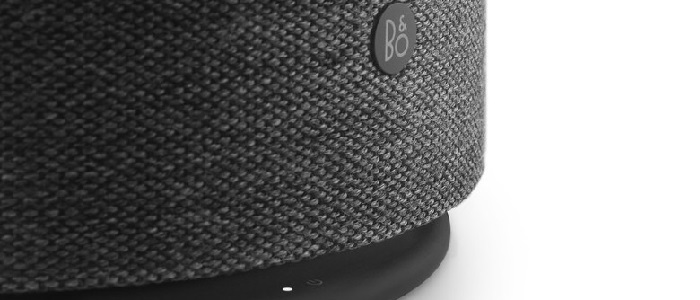 Beoplay M5 remembers up to 8 paired connections. When switched on, it will attempt to reconnect to previously paired devices automatically.
1

Switch on Beoplay M5

• Connect Beoplay M5 to the mains supply.
• Wait for 1 minute while both the connectivity indicator and the product indicator are flashing white.
• After the connectivity indicator changes to orange and a sound prompt is heard, Beoplay M5 is booted up and ready to be set up with the Bang & Olufsen app. Click here to learn how to set up Beoplay M5 with the Bang & Olufsen app.

2

Initiate Bluetooth pairing

• Turn on Bluetooth on your device.
• Beoplay M5 will appear as an available connection.
• Tap Beoplay M5 to connect.
• Your Beoplay M5 is now ready to be used.
Note: As a point-to-point source, Bluetooth is always open for pairing. To disable always open Bluetooth pairing, follow these instructions.